MOBILE VEHICLE DIAGNOSTICS
Schedule a time and place - our mechanics will come to you and diagnose your vehicle. We'll work around your schedule, get you the answers you need, and make it easy for you to get your vehicle repaired.
GET ANSWERS FOR $95!
Need Mobile Diagnostic Service?
Schedule an Appointment Today!
WHAT IS A MOBILE DIAGNOSTIC?
At AAMCO of Lake Worth, we understand you may be busy and sometimes you can't get your vehicle to the shop, so we offer a vehicle diagnostic service that will come to you at a time of your choosing. We've equipped a car with all the tools we need to perform a full diagnosis of your car. This includes a scan of the vehicle's computer, a visual inspection, and a road test if the vehicle is able to drive. After taking our readings, our expert diagnostician will tell you what's wrong and how to fix it.
WHAT TO EXPECT
Price: $95.00
Timeline: The service takes about an hour
THE PROCESS
Just give us a call or fill out our online form to schedule a time and place that is convenient for you. One of our certified, expert technicians will come to you!
We will perform a full diagnosis of your vehicle and provide you with a detailed diagnostic report from one of our certified diagnostic technicians who will make sure you understand what is wrong and what repairs are needed.
If you would like us to do the repair(s), we will tow your vehicle to our shop at no charge, provided the vehicle is within 5 miles of the shop. Once there, our expert technicians will make sure you leave our center with peace of mind knowing that your car received the best care, all at the right price!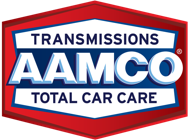 Family Owned & Operated Since 2012

OUR ADDRESS
3426 S. Military Trail, Lake Worth, FL 33463
View Map
hours
Monday - Friday | 08:00 AM - 04:00 PM
Saturday | 09:00 AM - 12:00 PM
Sunday | Closed
SCHEDULE APPOINTMENT